Nick Fowler CAI – President and Lead Auctioneer of Fowler Auctioneers, Inc
As a young boy I grew up around my Dad's cattle auction business David Fowler of Sulphur Springs Livestock Auctions . Watching my Dad over the years taught me to give everything I do 100% percent, deal fairly, treat everybody as you would want them to treat you and provide the best service possible.
After high school, in 1979 my Grandmother paid my tuition to Fort Smith Auction School. You hear about young auctioneers coming right out of auction school and getting these great jobs, that didn't happen for me. I had my sights on estate sales and farm equipment but the seasoned local auctioneers had those all sewed up at that time, forcing me to take other jobs. I never gave up; moving to Arkansas in the early 1980s, I hit the long narrow road of beating the bushes for a sale of any kind. Small sales were about all I could land and we were doing all of the work 10 to 14 hours a day booking the ones the other auctioneers in the area turned down. Some days I would auctioneer and write tickets because we couldn't afford a clerk. My Mom, Sharon, was my biggest supporter and still is today. Many times Mom would write tickets and do whatever she could at the auctions never taking a dime. She never failed to tell me what a great job I did, those encouraging words made me want to go get another auction.
James E. and Joe Wilson encouraged me to get my real estate license and be a real estate auctioneer so I that i did. The day I passed the real estate test I set my sights on the auction method of marketing real estate and have never looked back. The first year that NAA took over management of the Arkansas Auctioneers Association, I competed in a lineup of approximately 25 great auctioneers and was named "2004 Arkansas State Champion Auctioneer"; I give  credit to God, my wife and family for their support.
In 2007 I competed in the "IAC" International Auctioneer Championship in San Diego, California where I really didn't do so hot; again my wife was there for me and said, "You did great"! One of the judges, a high profile auctioneer, Mr. John Corey, also said I did a good job. My friend Spanky Assiter, who at the time was Barrett Jackson's lead auctioneer, also had encouraging words. I wasn't so discouraged after getting such comments from that level of auctioneers.
Later that year I saw an ad in the NAA magazine; it read "World Class Events" was hosting a World Championship Auctioneer Contest in Branson MO. I said to my wife, if it's not too late I believe I'll enter that competition and if I don't win we'll have a good time while we are in Branson. Low and behold, I left Branson with the title of "2007 World all Around Champion Auctioneer" along with a champion belt buckle and a check for $10,000, it was a pretty nice day  to say the least.
I enrolled in the three year "CAI" classes at IU in Bloomington Indiana graduating with the Class of 2008.
Today God has blessed me with numerous other awards from auctioneer, ringman, marketing, plus numerous Diamond Award of Excellence from the Arkansas Board of Realtors. I am very fortunate to lead one of the leading real estate auction companies in the state of Arkansas selling millions annually with my wife Rachel, mom Sharon, daughter Bailey, and our Auction Team by my side every step of the way.
This business didn't come easy and I value it highly. Choosing the right auctioneer and auction company should mean everything to the seller or buyer. I will not send someone else to discuss an auction with you, I personally will meet with you, that is a promise. I look forward to working with you all the way from start to finish.
Principal Broker: Nick Fowler, CAI
Rachel Fowler
Marketing
Rachel Fowler
Marketing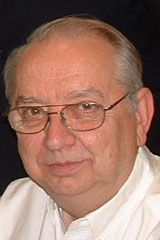 Jay Campbell
RIP - Administrative Services Assistant