FOR SALE RESIDENTIAL & FARM REAL ESTATE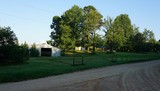 Country Living Consisting of a 1,565+/- SF, 3 Bedroom, 2 Bath Ranch Style Brick Exterior Home and 30+/- Acres Prime Hay pasture. The home was just completely romodeled and Updated on inside. Everything is new. Offering Seperate and together.
SOLD AUCTION Kirby High School 3rd Annual
March 28th, 2019 @ 6:00 PM Kirby High School Cafeteria 2614 Hwy. 27 N Kirby, AR 71950
Directions:2860 Hwy. 70 West Kirby, AR 71950Selling at Public Auction May 25th at 10:00AM Kirby Restaurant Updates Last 3 Years!!!! 1230+/- SF Situated on 0.89+/- Acres. Taxes Per Year $707.00 New Paint Throughout, New Hot Water Heater, New Septic Pum...
For Sale: 11 +/- Acres that backs up to the US Forest Service
11+/- Acres backs up to the US Forest Service, has a pond, fenced and cross fenced and beautiful views of the Ouachita Mountains. Kennedy Rd. Glenwood, AR 71943
Personal Property Auction
Directions:103 Coach Street Hot Springs, AR 71913PERSONAL PROPERTY AUCTION TUESDAY, JULY 28TH at 9am 103 Coach Street Hot Springs, AR 71913 Personal Property List: Vehicle: 2013 Chrysler 200 4 door sedan with only 15,000 original miles VI...
SOLD – ABSOLUTE COMMERCIAL REAL ESTATE AUCTION
ATTENTION: DEVELOPERS, BUSINESS OWNERS & REAL ESTATE INVESTORS! ABSOLUTE COMMERCIAL REAL ESTATE AUCTION ON SITE and ONLINE May 4th 2021 at 11:00AM 220 & 222 South Front St. Dardanelle, AR 72834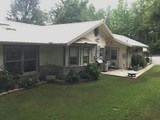 SOLD Auction 1988+/- SF Home on Large Lot 1126 Chris Drive Glenwood, AR $139,000
SOLD Listing 4 Bedroom Home on 7± Acres Glenwood, Arkansas Only $209,000 a must see 199 Hwy. 8 East Glenwood, AR 71943 Nick Fowler CAI, Auctioneer / Agent Broker; Darrell Cook Real Estate Ser.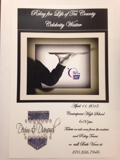 Relay for Life of Tri County Celebrity Waiter Denim & Diamonds Saturday, April 11th @ 6:00 PM Centerpoint High School
Liquor Store, Supper Club, 8 Ac.± & 16 Acs.±
PRIME PROPERTY AUCTION 1 Liquor Store & Inventory Morrilton, AR with 8+/- Acs at Atkins AR. (Blackwell) & 16± Acs at Akins AR. (Blackwell) I-40 Sells by itself JOSE's Supper Club Bar and Grill Morrilton, AR